There is one candy we can always count on filling the aisles this Valentine's Day season: Conversation Hearts. Read on to see how this cheap, classic candy can be more than just sweet-tooth satisfying this year.
via Better Homes and Gardens
via Floridian Weddings
via Amanda Jane Brown
via Amanda Jane Brown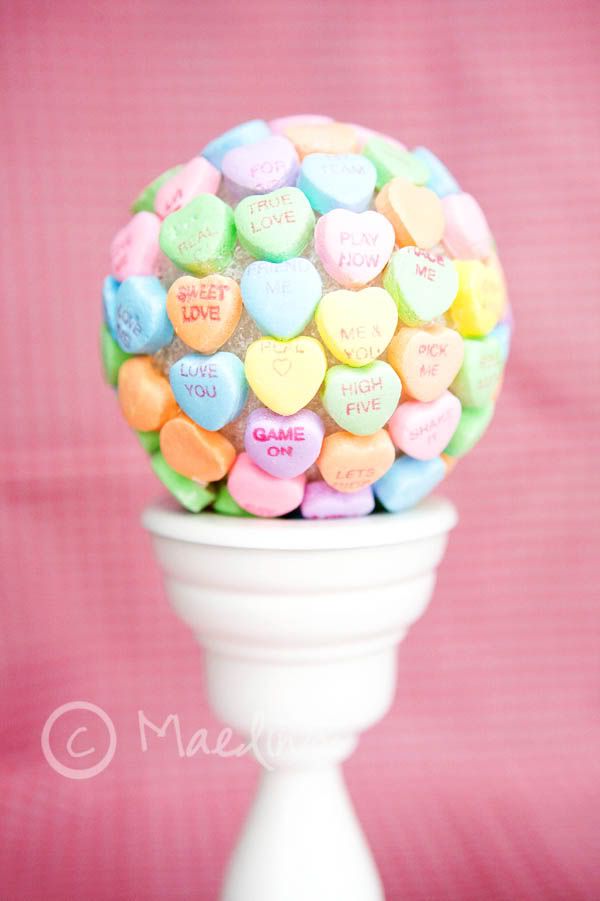 via A Little Bit of This, A Little Bit of That
via Someday Crafts
via Party Pinching
In need of some items for your Valentine's Day bash this year?